Due to popular demand we now have two weekly Playgroups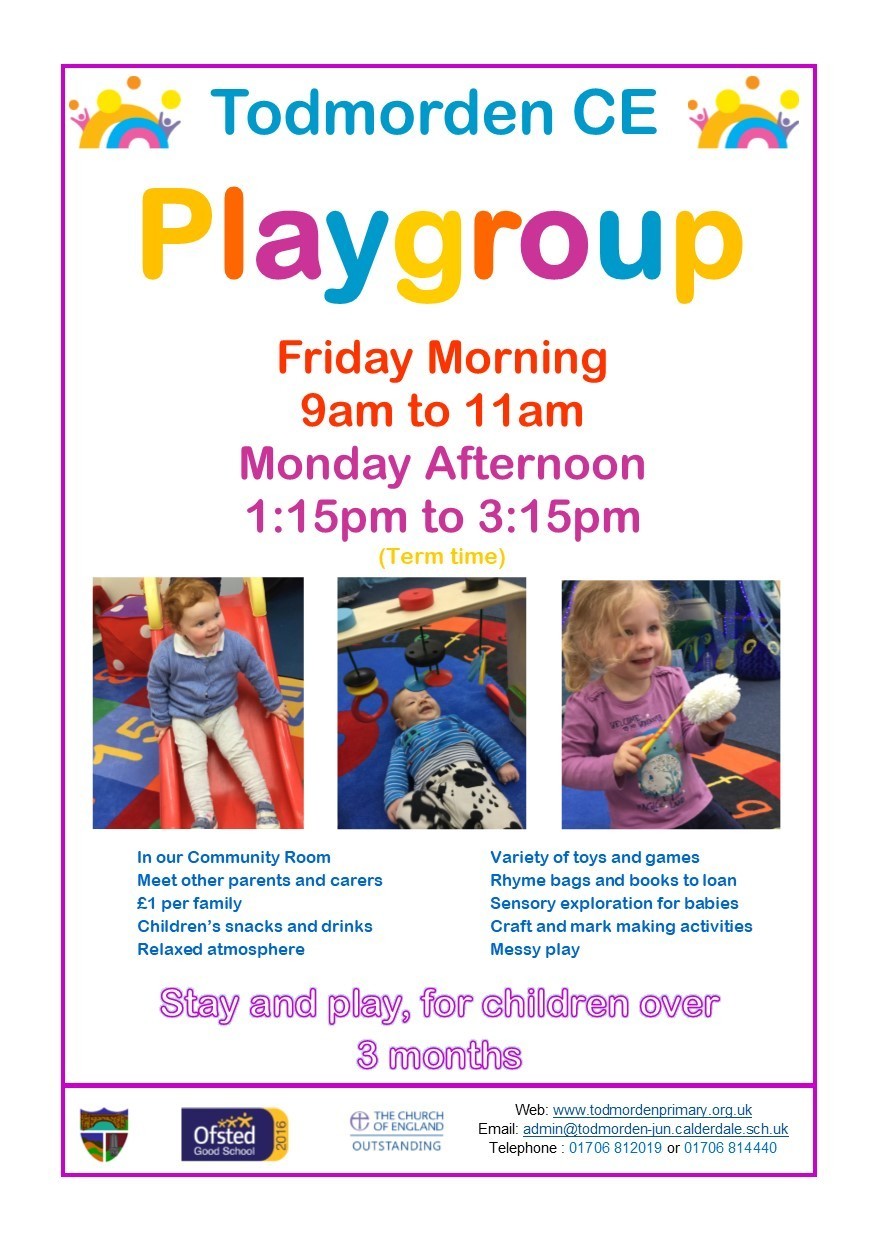 Dates for your Diary
Lent Collection
During Lent, which runs from Ash Wednesday (the day after Pancake Day) to Easter Sunday, many of us are reminded once again to ask, 'What can we do for others?'
We have decided to give the children a voice this year and choose as a class which charity they would like to support and how they would like to raise some money.
Each class are currently planning their lent collection activity and their charity. More information about these class events will be shared later.
On Thursday 1st March we will be celebrating all our favourite books and authors on World Book Day. Children are invited to dress up as their favourite book character and bring in their favourite book to school.