We have now completed all our Lent charity events and they have been amazing with lots of money raised for some great charities.
A HUGE THANK YOU to everyone who has supported us!
In total we have raised over £2,000. WOW!
Bunnies' Lent Collection
Bunnies took part in a Sponsored Brick Tower build on the week beginning Monday 12th March for The Yorkshire Children's Trust and have raised an amazing £400!
Owls' Lent Collection
Owls have been on a Save the Children Muddy Puddle Walk around the local area and raised a wonderful £77. A huge thank you to all the parent helpers who got involved.
Reception's Lent Collection
Reception took part in a sponsored blind activity. Whilst wearing blindfolds they completed an obstacle course. Reception collected a fabulous £299.70 for guide dogs for the blind. This is enough for 3 guide dog puppies to be trained.
Class 1's Lent Collection
Class 1 held a book sale to raise money for Project Polar Bear (with Yorkshire Wildlife Park) on Wednesday 14th March. They raised £178.70! Well done Class 1!
Class 2's Lent Collection
Class 2 decided to hold a cake sale to raise money for a child who lives in Ghana. Baby John, who Class 2 have heard lots about this year, lives in hospital and is an orphan. Mrs Dixon sponsors Baby John after her visit to a school in Ghana last year. They raised £130!
Class 3's Lent Collection
Class 3 have walked the equivalent miles to take them from Land's End to John O'Groats. This has taken some weeks! The miles were tallied on a daily basis and the class have tracked their progress on a map. They have raised £323 pounds, enough to sponsor 4 tigers!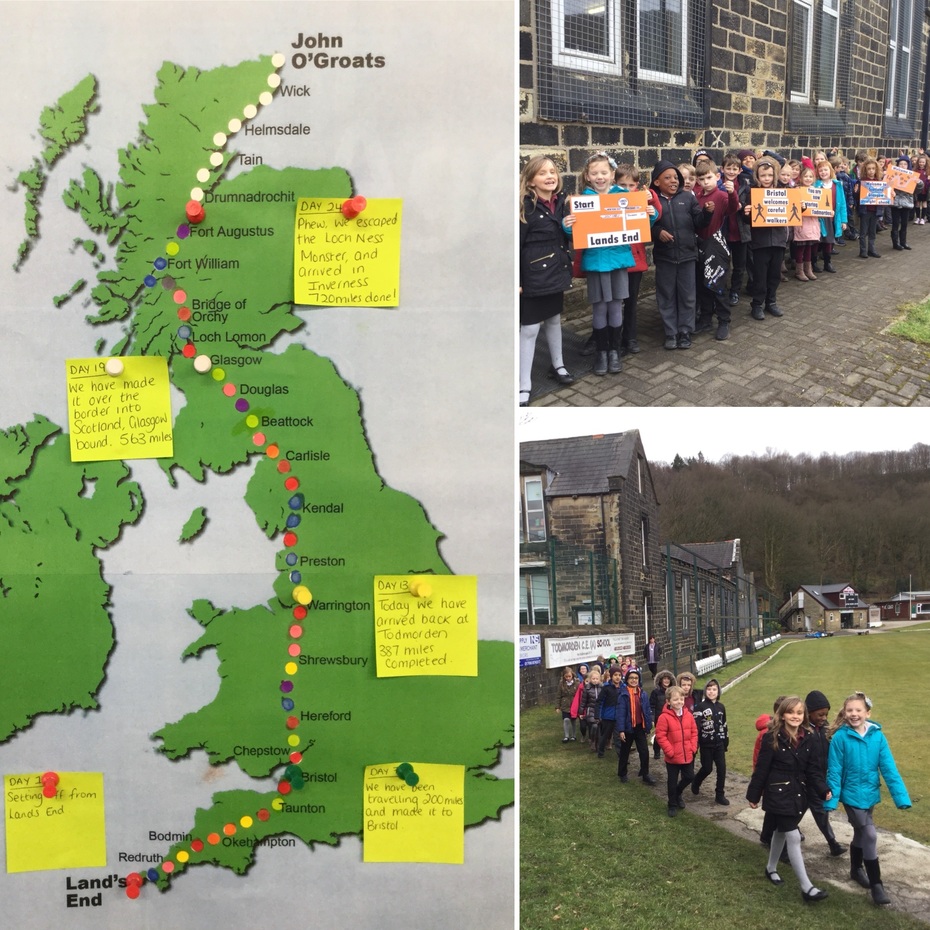 Class 4's Lent Collection
Class 4 took part in a sponsored Den Build, a project that is linked to their India topic. They raised an amazing £545 for Save the Children, this is enough to build two family homes in India. Well done Year 4!
Class 5's Lent Collection
Class 5 asked parents and children in the yard to guess how many sweets are in the jar on Friday 16th March. The £141.05 raised will go to Noah's Arc who offer support to bereaved children, a charity close to their hearts.
Class 6's Lent Collection
Class 6 have washed the staff's cars and the school mini buses on Wednesday 28th March and charged them lots! They raised £280 for Muscular Dystrophy UK.