Latest News
Our New Woodlands Building is Complete!
We can not wait for you all to see our new, fantastic, purpose built Nursery and Breakfast / After School Club... Why not come and see on our Open Day?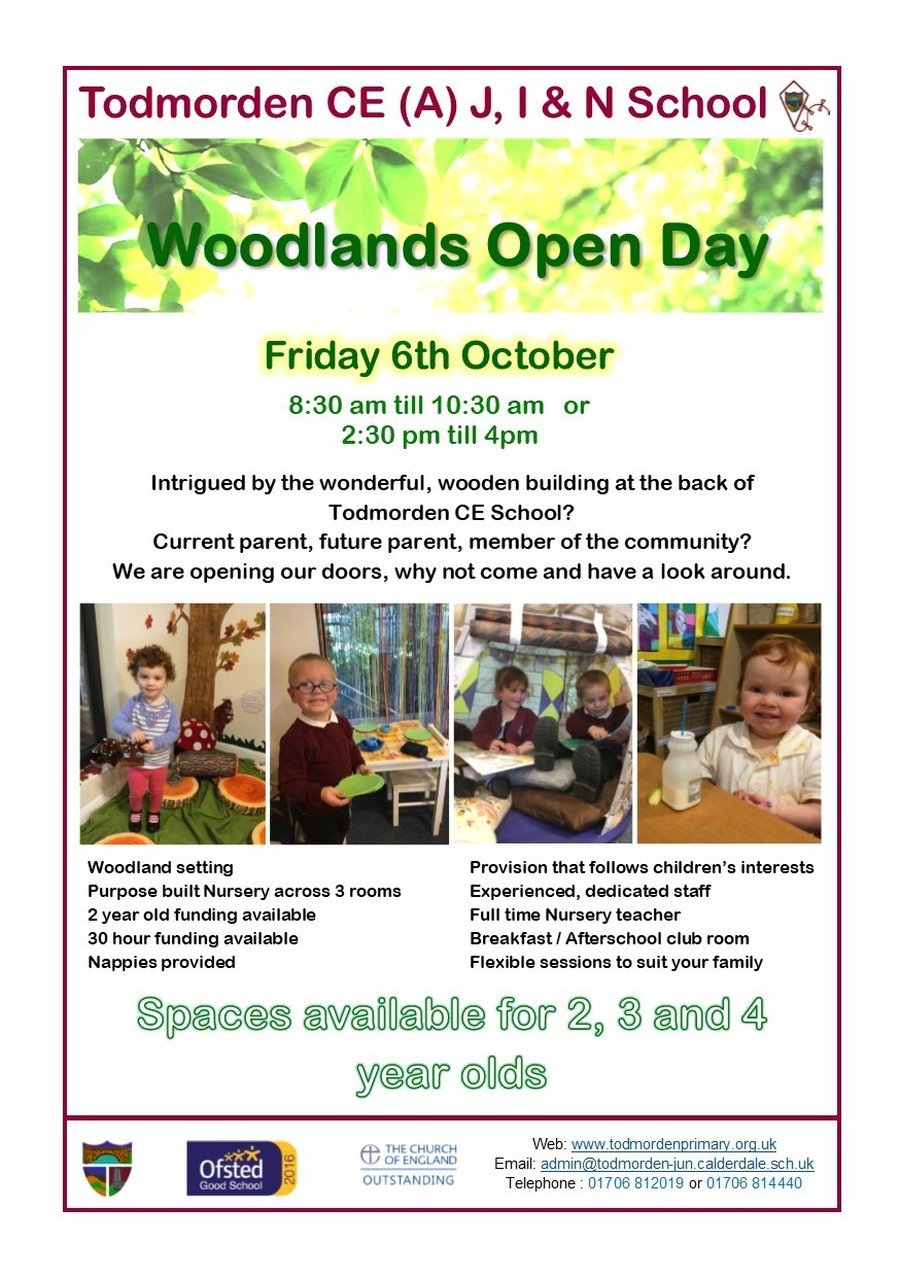 Harvest
Harvest Collection
For our Harvest collection we are collecting for the Todmorden Food Bank, who provide food parcels for over 80 families a week. We are asking parents to donate the items below.
Tinned items such as; baked beans, spaghetti, vegetables, fruits, soup, rice pudding, custard, tuna and pulses.
Jars and packets such as; jam, tea, coffee, rice, pasta and flavoured noodles.
Bathroom items such as soap, toothpaste and deodorants.
Please send items to your child's class before Friday 29th September. Thank you!
Harvest Service
Parents are invited to join us for our Harvest Service on Friday 29th September at 1:45pm.
During the service we will be thankful for all we have and the children will share with us some 'food geography'.