Lent Collections
For Lent this year, we have decided 'to give' rather than 'give up'. As a school, we are working together to raise as much money possible for Dementia UK. This is a charity close to our hearts, as the choir frequently sing at Dementia Friendly Todmorden and care homes in the local area. Our lent fundraising events have all been amazing so far with over £2000 raised up until now!
Bunnies' Lent Collection - Bunnies took part in a sponsored bounce
Owls' Lent Collection - Owls had a Teddy Bear's Picnic
Reception's Lent Collection - Reception baked some delicious cakes and held a bake sale
Class 1's Lent Collection - Class 1 will be holding a Teddy bear tombola
Class 2's Lent Collection - Class 2 hiked to Stoodley Pike
Class 3's Lent Collection - Class 3 are walking and climbing the equivalent steps of Mount Everest
Class 4's Lent Collection - Class 4 are selling tickets for a Easter Raffle
Class 5's Lent Collection - Class 5 held a Chocolate tombola
Class 6's Lent Collection - Class 6 collected small change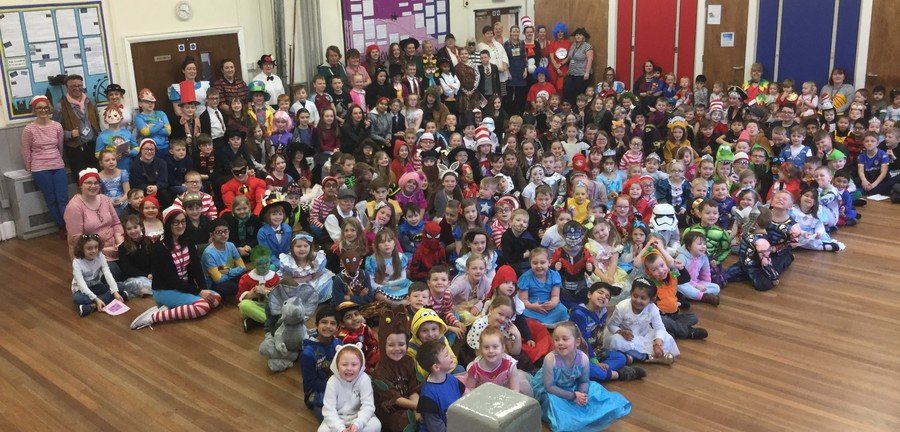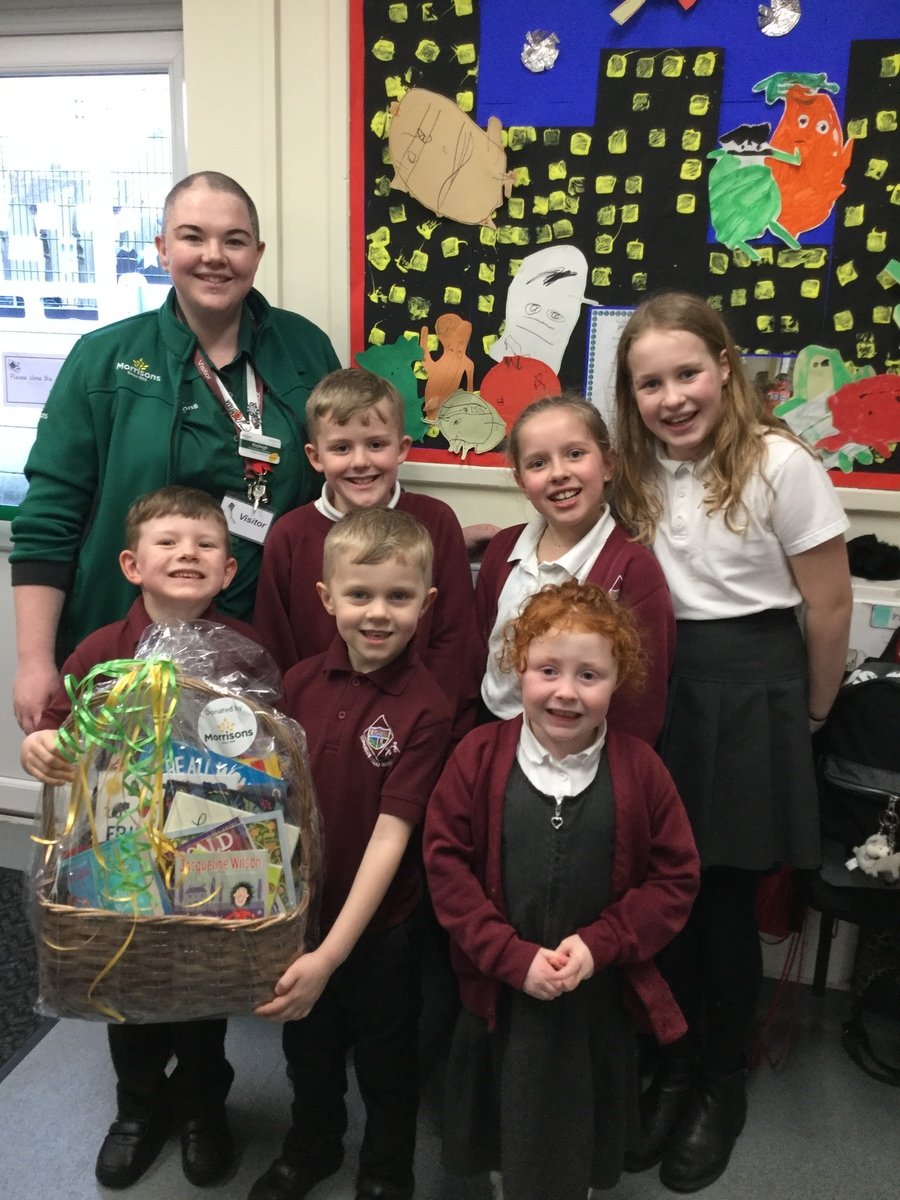 Christmas Week
We had an extremely exciting and busy last week of term. Here are some photos of:
The Calderdale Music Service Concert
The Infant Nativity
The Junior Performance 'A Christmas Carol'
National's Got Talent
Mother's Union Christmas Dinner
Children In Need Day
On Friday 16th November, we all dressed up in spots and stripes for Children in Need Day. A huge thank you for the £227.70 that we raised!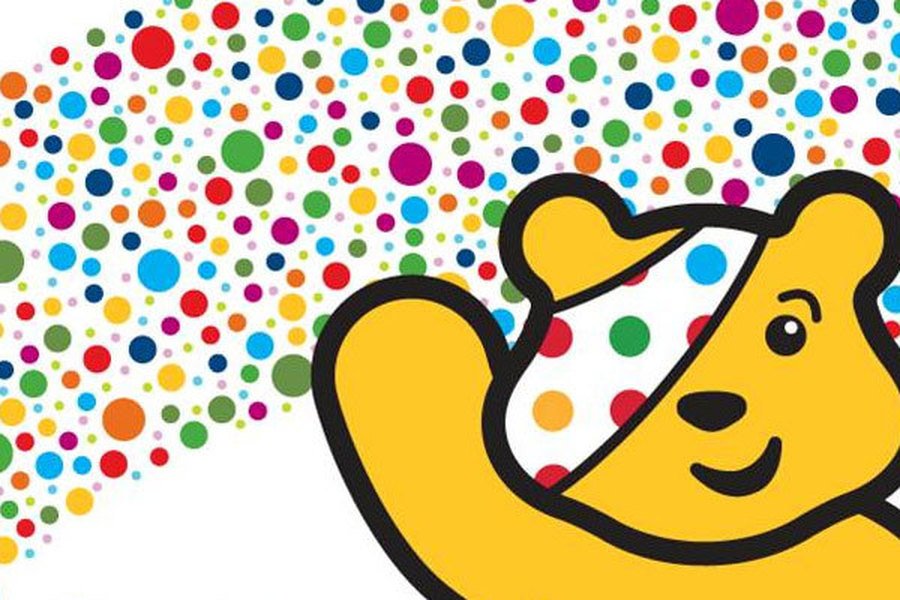 Harvest Service
On Friday 5th October, we gathered in church to celebrate Harvest. All classes put on a fantastic performance to encourage us all to think about those less fortunate than ourselves. A big thank you for all the food donations that we have collected for Todmorden Food Bank.
No Pens Day
On Wednesday 4th October, the children put down their pens for the day and took part in a range of exciting activities. Some of the activities around school included:
Speaking and listening
Food Tasting
Performances using puppets
Silk painting
Creating rhythms using instruments
Art using different mediums
Macmillan Coffee Morning
On Friday 28th September, we raised over £300 for Macmillan. Thank you for all of your support.
Our New Playground Buddies
Each week two different children from each class are given the important responsibility to be a Playground Buddy. If any child has a problem, is upset, has been hurt, is lonely or just wants someone to play with they can check in with one of our Buddies who can help, play with or support them in the playground.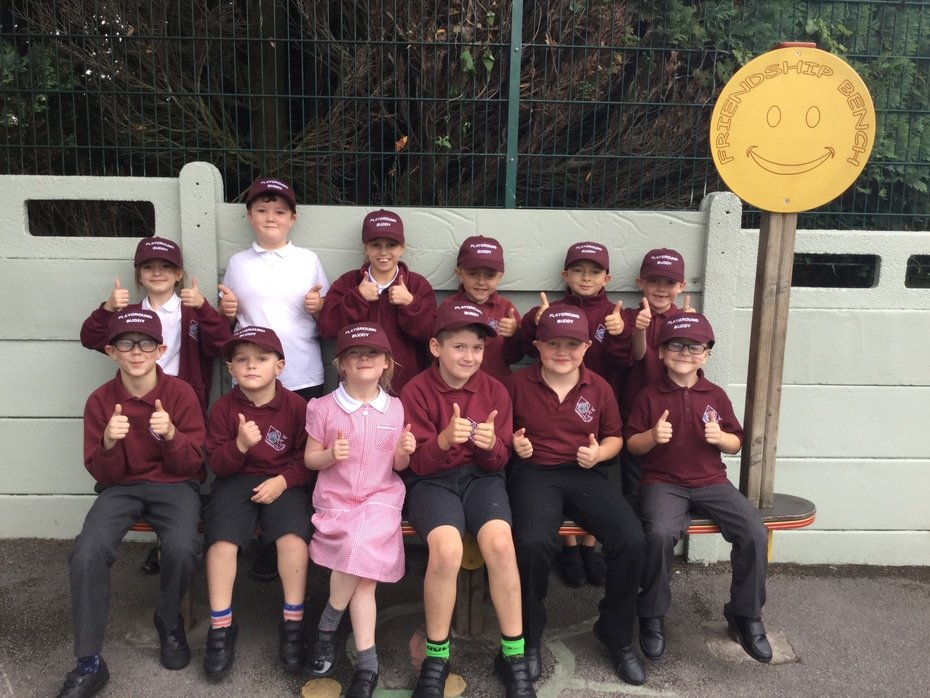 Team National
A staff team completed the 5K Pretty Muddy for Cancer Research on the first day of the holidays! They raised over £355!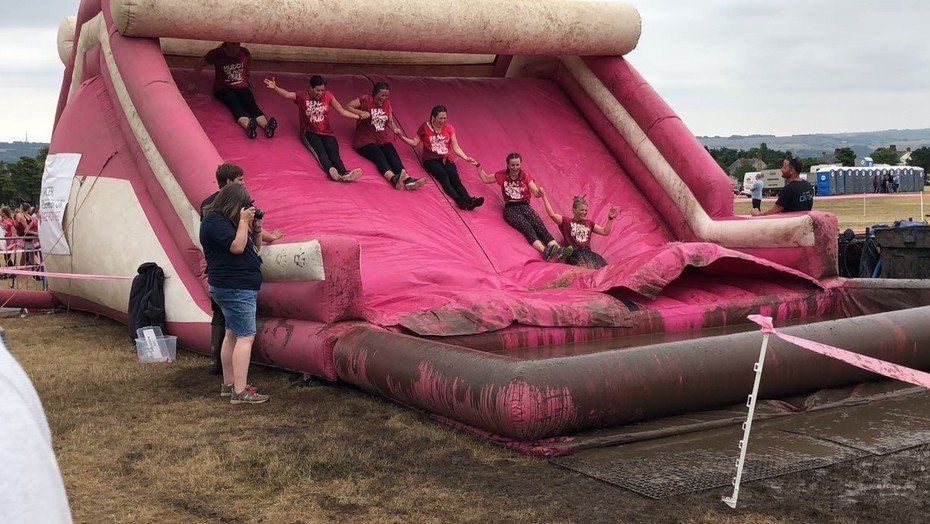 An ice cream van visits...
Last day treat from Mrs Leadbitter after a sucessful and fantastic year!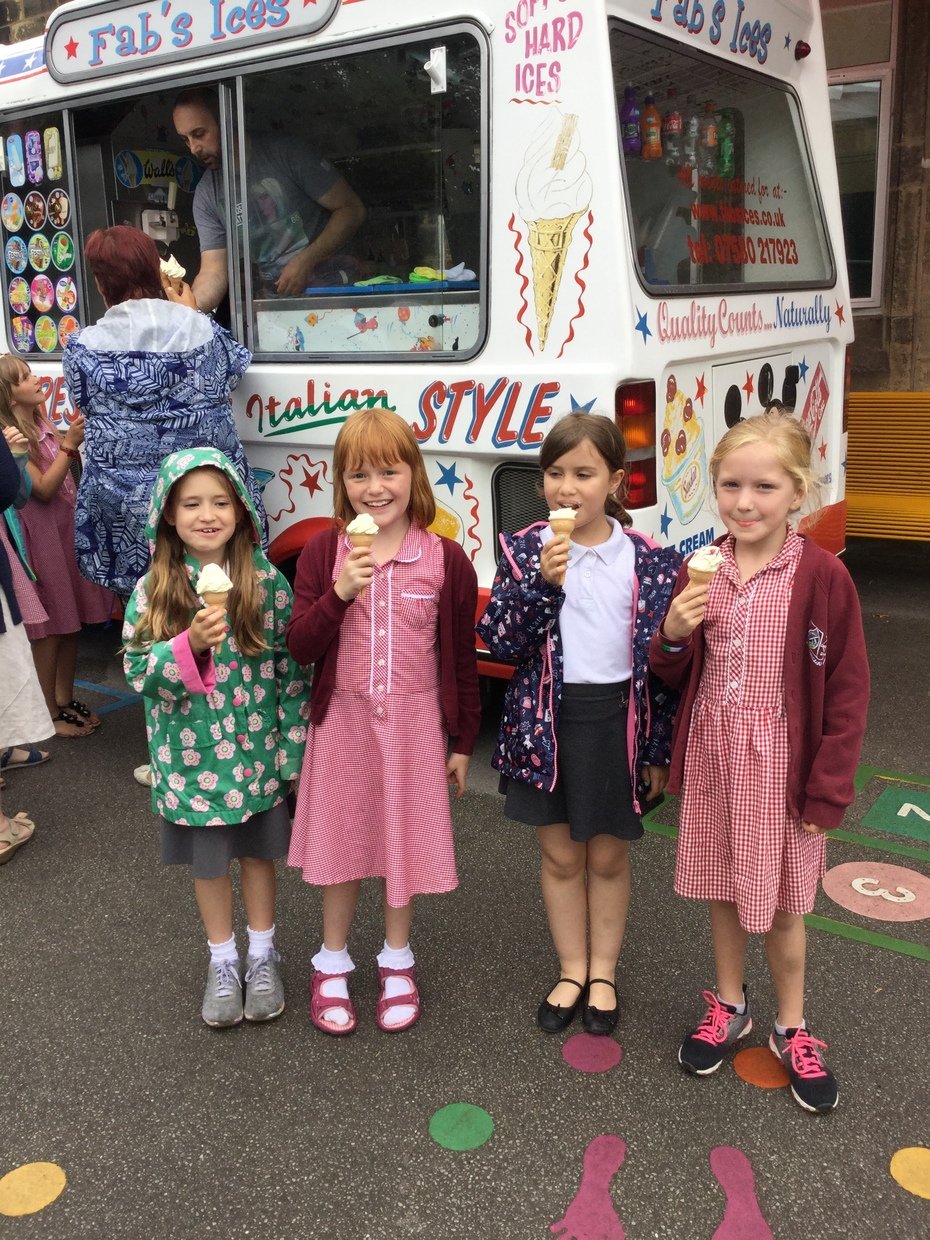 Year 6 Leave... We wish them all the best as they move on to high school.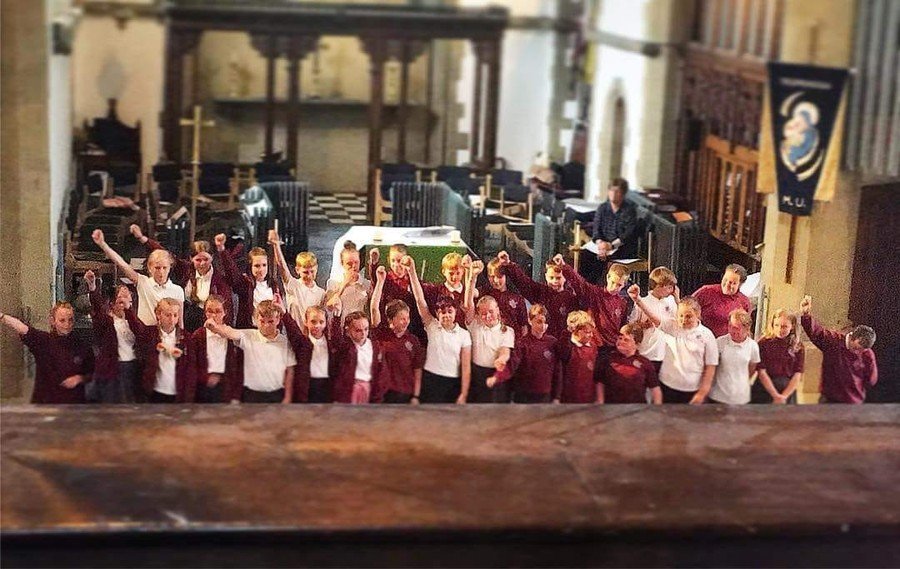 MR DAZZLE
Some very special visitors came to school - Mr Dazzle and his white rabbit. The children (and staff) loved every minute of the magic show!
FRUITY FRIDAY
Four girls from Year 3 held a fruit stall at playtime.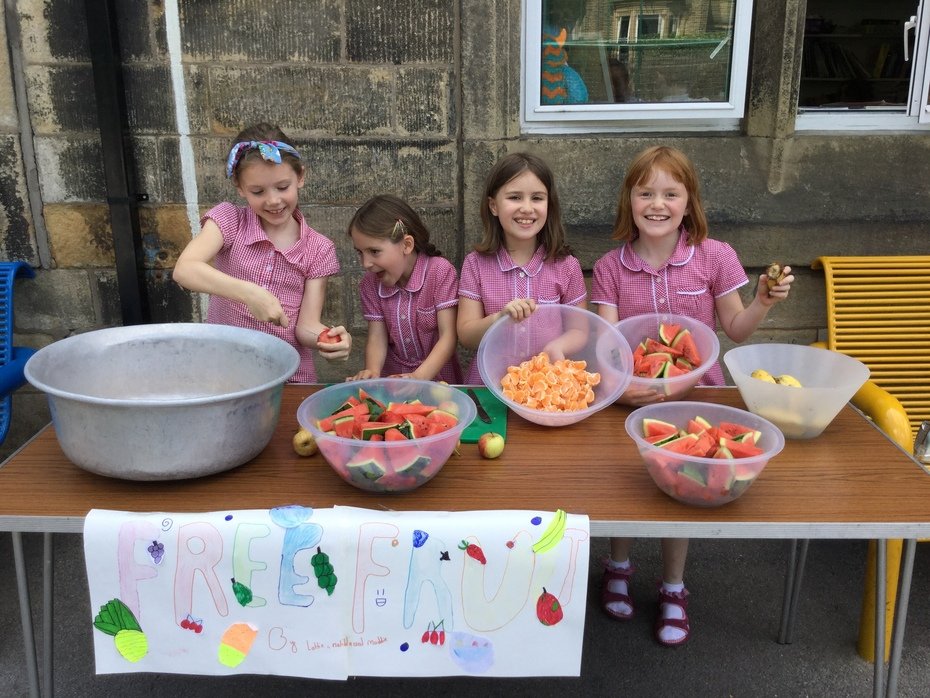 Todmorden Carnival 2018
We won! Thank you to all the children, staff and parents who joined us, we looked fantastic.
A special thank you to our marching band and Mr Culross who provided a wonderful theme tune!