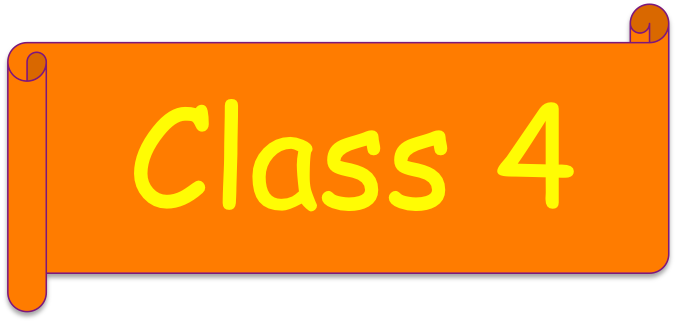 Welcome to Class Four! Come and have a look at what we have been doing...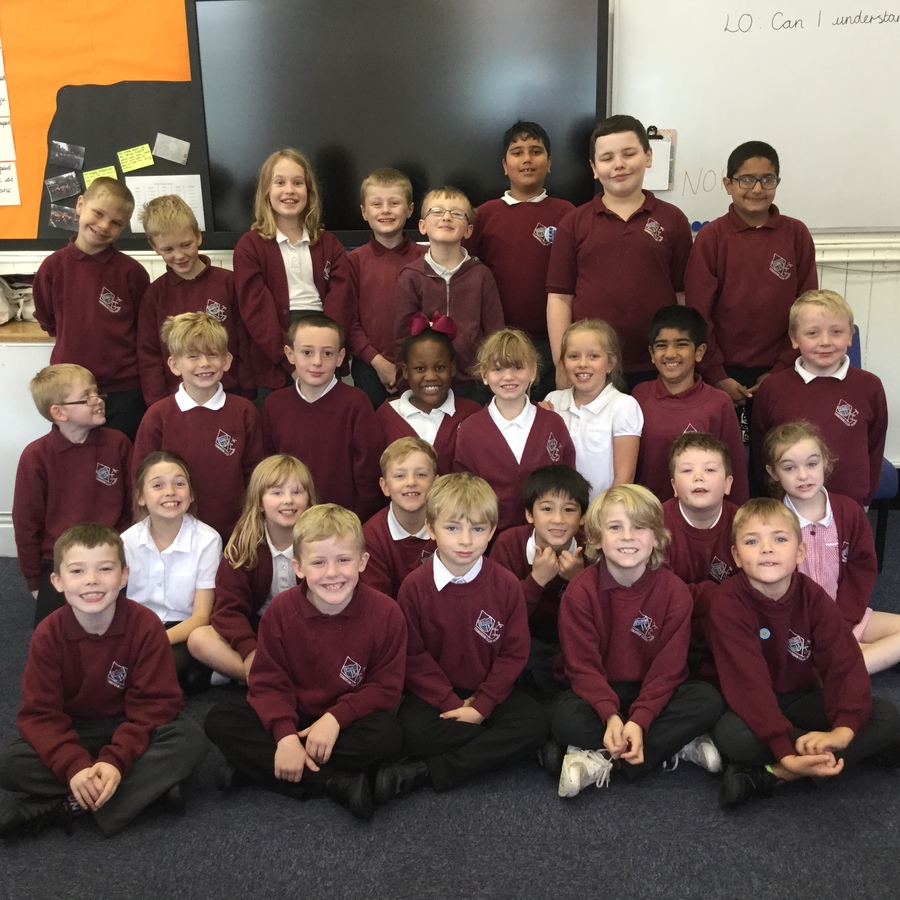 Teacher: Miss Hargreaves
Teaching Assistants: Mrs Dennett
Summer 2

Maths

Shape

Data

Addition and Subtraction

English

One Plastic Bag

by Miranda Paul

Topic

Geography - Mountains and Volcanoes

Science

Seasonal Change

RE

Hinduism

Art/

D&T

Mountains and Volcanoes

Texture painting

Music

Trumpets

PE

Thursday and Friday afternoons

Please ensure your child has a PE kit in school on these days
Information for Parents
In Year 4, we are focusing on perfecting the skills learnt in Year 3, and learning new skills in preparation for moving into upper Key Stage 2. English and Maths Homework will include topics learnt in class to extend and strengthen understanding. Roughly 30 minutes should be spent on each piece of Maths and English homework.
Investigation Homework is an opportunity for children to conduct their own research into a set topic. They can undertake and present however they wish. Some pupils choose to make powerpoints, write poetry, bake, make models or posters, to name a few examples. Children should spend approximately 2 hours on this homework, to ensure quality research and a high standard of presentation.
In addition, Class 4 have spellings to practise which are taken from the statutory spelling list for Key Stage 2. Spellings are set on Mondays and tested on Fridays. It is also expected that children read at home at least twice a week. It is helpful if children can read aloud and independently, and discuss their book with an adult, to check their understanding of the text. In Class 4, we have a reward system for reading. Each time a child reads at home, they get a sticker on their bookmark. When they reach 10 stickers, they can go in the prize box!
English – "Fox" by Margaret Wild and Ron Brooks
In English we have been studying "Fox", a book about a friendship between a Dog and Magpie. Their relationship is put to the test when Fox tries to join them. Fox tries to lure Magpie away from Dog.
We took part in a drama activity called a "conscience alley" to work out what Magpie should do. Half of us were Dog convincing Magpie to stay, and the other half was Magpie's thoughts persuading Magpie to go with Fox. Mae was Magpie, and she had to go down the centre of the two lines, listening to each person's opinion.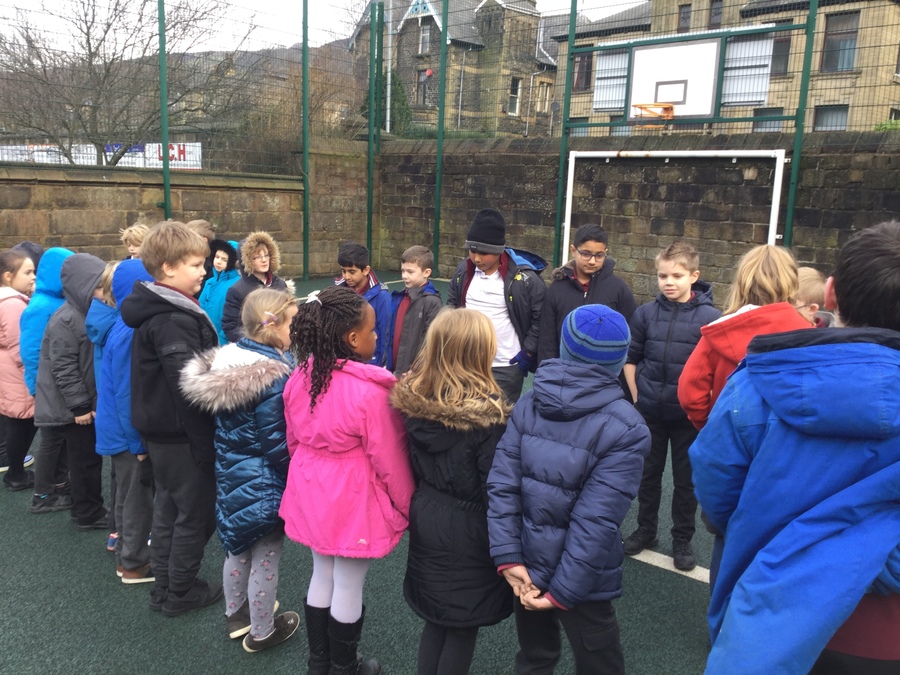 Den Building - Wednesday 22nd March 2018
In order to raise money for our Lent collection, Class 4 decided to take part in Den Day for the charity Save the Children. We wanted to raise money for this charity in particular, because the charity sent us a beautiful box of resources about the small Indian village of Chembakolli. Den Day raises awareness of those in other countries who are not as lucky as us. The money raised will help to provide children with a safe place to shelter and sleep.
We got our families and friends to sponsor us for building our dens to raise lots of money. On Wednesday 21st March, we went to the park in Todmorden to build our dens. The materials we had were large tarpaulins, wooden branches, rope and some plastic clips. A great time was had by all! Some of us managed to make solid structures that were free-standing. Some also got their whole team inside their den! Our listening and teamwork skills are really improving.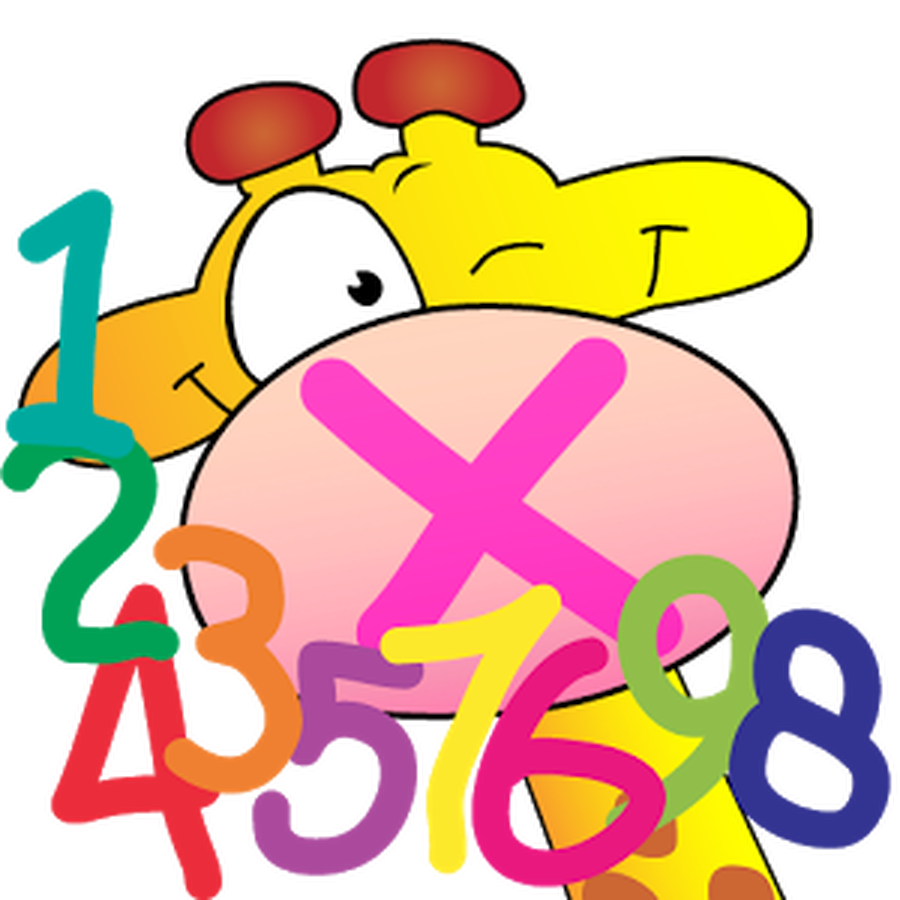 Times Tables Rockstars
Recalling 12 x 12 times tables is an important objective in Year 4. To help pupils with this, we are now using Times Tables Rockstars in school. This is a safe online way for children to learn their times tables. The more they play, the more virtual coins they earn to 'buy' things for their character, and they can make it onto the school leader board. Children can access the site at home, and logins are stuck in the front of their reading records.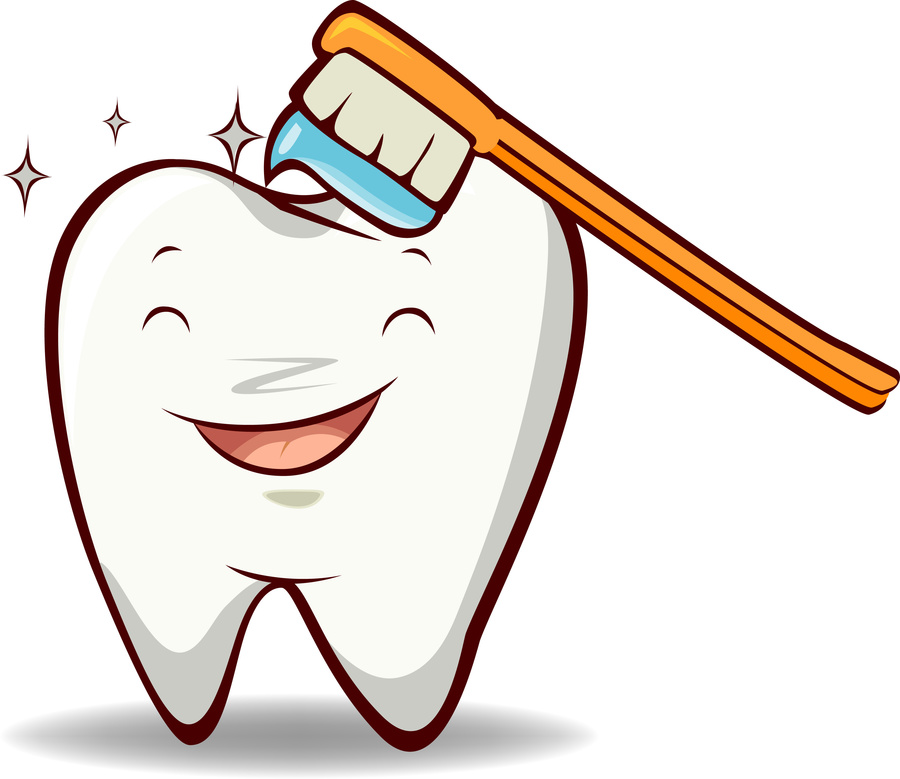 Science Experiment - Healthy Teeth
We have been looking at how we can keep our teeth healthy in Science. We decided to test the effects of different liquids on our teeth. Obviously we couldn't use human teeth, so we used hard boiled eggs instead!
We placed each of our eggs into different liquids and observed and recorded any changes over 5 days. The liquids we used were Ribena, milk, orange juice, Coca-Cola and water. We also put one egg in a bowl on its own as a control, to help us see how the egg should look.
The results of our experiment were quite shocking! This enquiry helped us to see what would happen if we didn't brush our teeth. We concluded that even if we drink these liquids, it is best to drink water afterwards to get rid of the sugar.