The theme for science week was growth - we started by having a look at the life cycles of different animals, including humans. Then, we investigated the question 'do we all grow at the same speed?'
In small groups, we ordered our ages in months from youngest to oldest. Then, we measured our hand spans by drawing round our hands and measuring the span with cubes. We then ordered them from smallest to largest. Next we found out our height in centimetres and we ordered those from shortest to tallest. We were then able to see if the youngest children had the smallest hand spans and the shortest heights and if the oldest children had the biggest hand spans and the tallest heights. We concluded that in our class, we all grow at different speeds.
In Maths, we have been working really hard to become experts on place value - tens and ones! We now know that each two digit number can be split into tens and ones.
In our recent Art unit, we looked at the work of LS Lowry. We practised colour mixing using only the colours he would have used and then used this skill to create a background. Then, we drew terraced houses and factories in the same style as Lowry and used watercolours to paint them. We were careful to only use the colours he used and used our colour mixing skills again. Eventually, we put everything together and we are super proud of our Lowry inspired artwork!
In our ICT lessons, we have been practising logging into the chromebooks independently!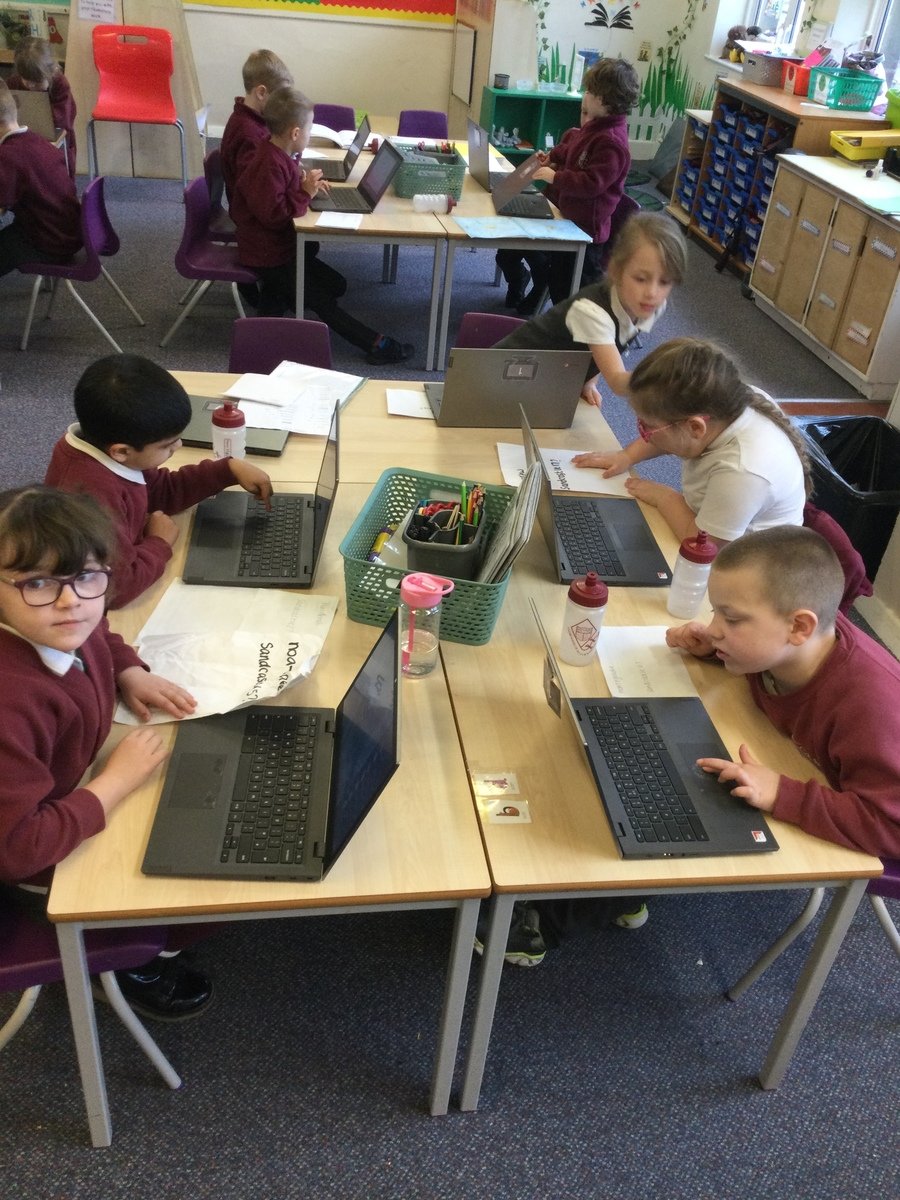 On World Book Day, as well as dressing up, we really enjoyed having Class Four come to do shared reading with us!
We went looking for what plants we could find and saw signs of spring coming. We also looked out for deciduous and evergreen trees.
We had so much fun on our trip to Thornton Hall Farm! We got to feed to sheep and goats and stroke some baby guinea pigs and rabbits. We had a lovely walk up to see the deer and also met a very big bull called Athos! We met llamas, cows, donkeys, horses and chickens and learned lots about the different animals from Farmer Lorna. We also had so much fun playing on the slide, the rope swings, the bouncy pillows (even Miss Jewell and Miss Rez joined in) and we all got a turn on the caterpillar ride too!
In Maths, we have been learning about the more than, less than and equal to signs and practising using them.
In Science, we have been learning about different materials and their properties. Here are some photos of us going on a property hunt around the classroom, finding objects that had certain properties such as transparent, absorbent, smooth, soft and hard.
We went on a visit to church and Rev John told us all about advent and the advent candles.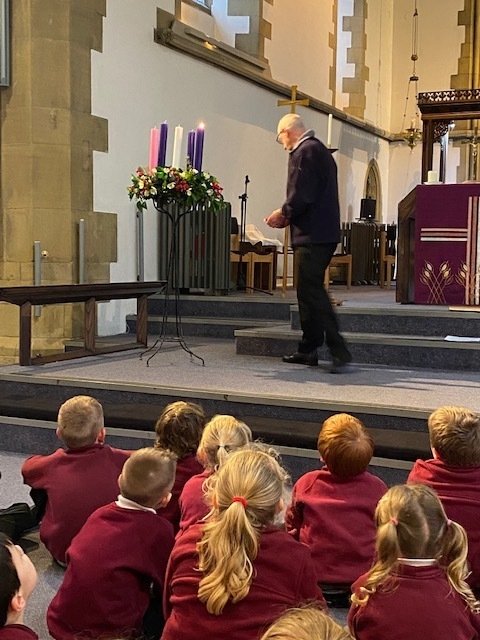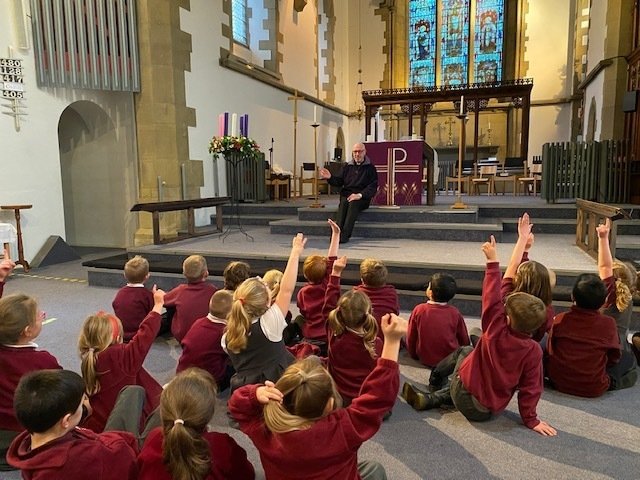 In RE, we have been learning about parables and we have done a lot of work on 'The Prodigal Son' - here we are acting out the story in groups.
In Science, we have been doing all kinds of work on Plants - here we are matching seeds to the plants or fruits they come from. It was a challenge!
As part of our Art topic looking at Andy Goldsworthy, we designed and made our own clay sculptures and added natural objects. We added detail to the clay using special tools and tried hard to stick to our designs.
In Maths, we have been practising using part whole models to find number bonds.