OUR JUBILEE PARTY 2022
Which included a bake off, a magic show, a cricket match, a picnic and an ice cream!
What a lovely morning we had in Nursery with our parents and grandparents! We had lots of fun painting, sticking, reading, jewellery making and baking. Thank you to everyone for their support with our raffle, we had lots of fabulous prizes donated. Lots of fun was had by all whilst raising lots of money for Save the Children.
On Thursday 31st March five of the school of Todmorden met on Centre Vale Park to be 'United in Prayer' against the conflict in Ukraine. Below are pictures and the prayers said. It felt great to be united in our voices.
WORLD BOOK DAY 2022
WE LOVE READING!
Woodlands Christmas Craft and Sing-a-long, Dec 2021
CHILDREN IN NEED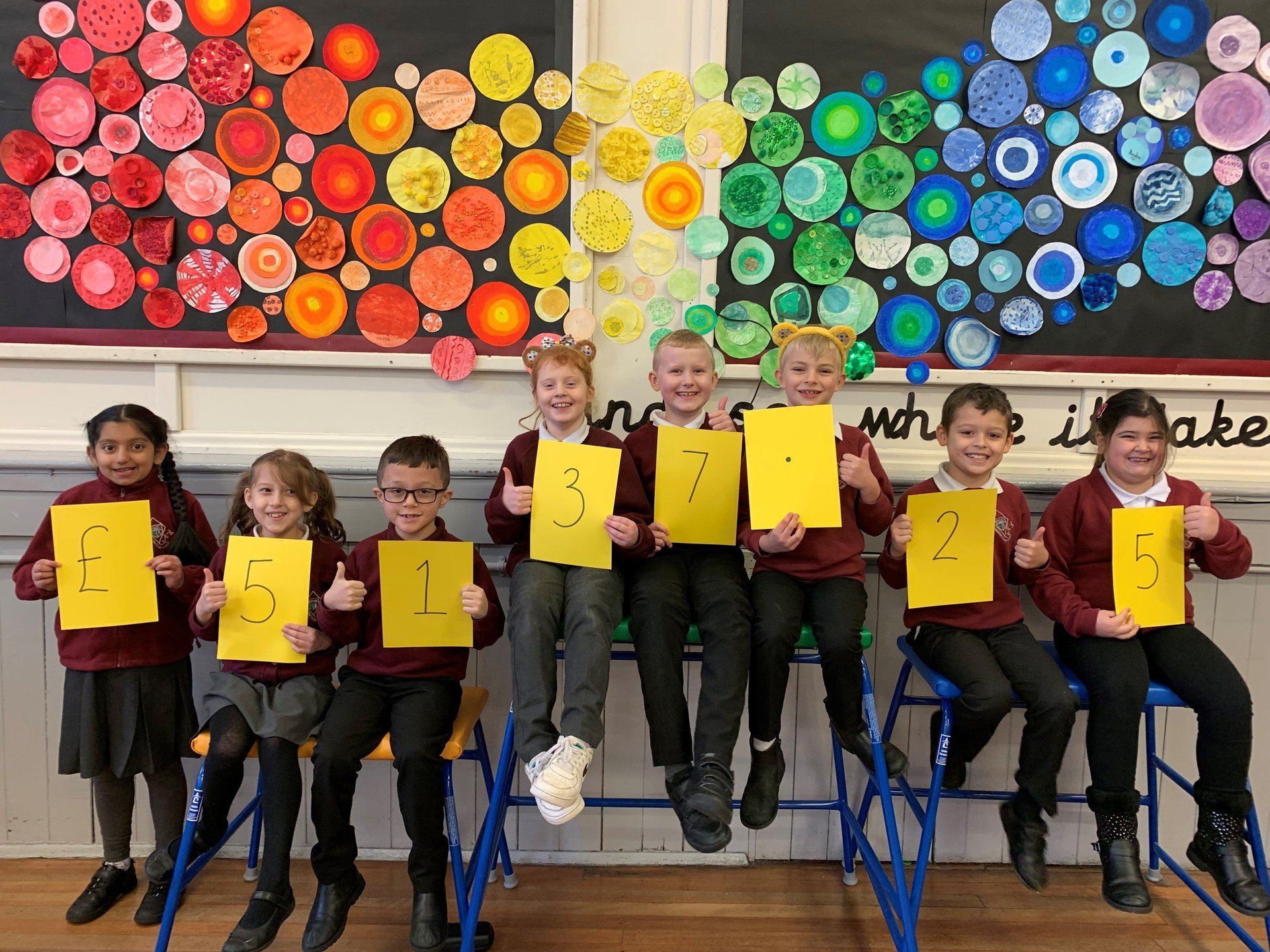 For Children in Need this year all of our 254 wonderful children took part in an 'Active' sponsored event from a dance-a-thon, jump-a-thon to speed hopscotch events (and many more) across the day on Friday 19th November. These events were planned to raise money for Children in Need but also to help us be active at school as part of Calderdale Active Schools initiative. The children all took part and did a fantastic job in their year group's event. Through their hard work, energy and enthusiasm we managed to raise an outstanding £5,137.25! This is a record fund raising event for our school.
CINDERELLA & ROCKERFELLA
By The Juniors 2021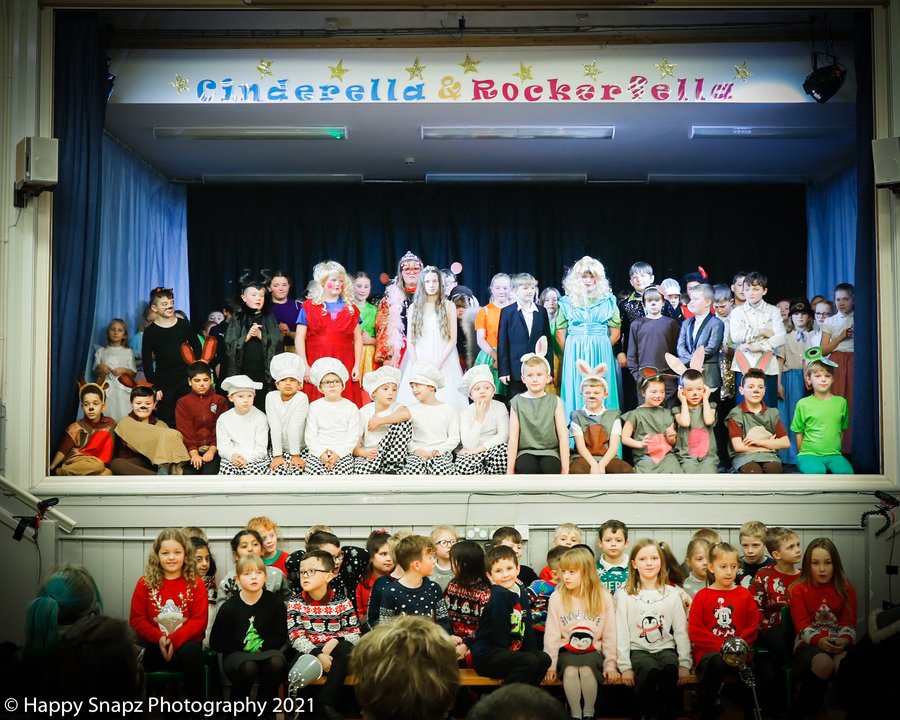 A KING IS BORN BY THE INFANTS 2021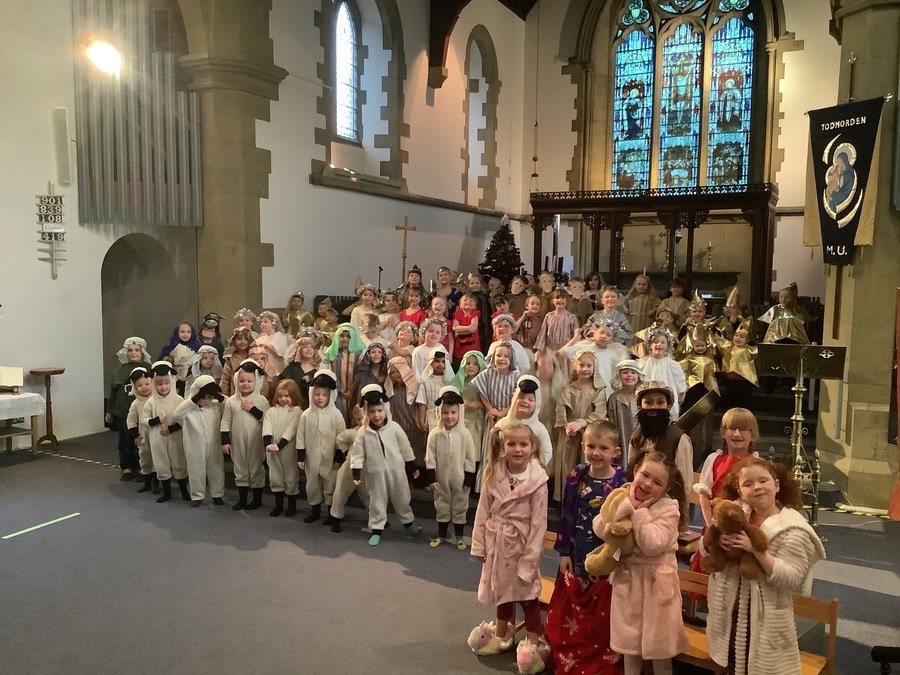 Panathlon 2021 - Our team came 3rd out of all the schools in Calderdale
Here are Christmas 2021 displays...
THE GREAT NATIONAL BAKE OFF 2021
Here are the entries from Class 6's baking competition...
Aren't they amazing!
A huge thank you to 'Calder Valley Books for Change' who have kindly donated a set of diversity books to our school. Calder Valley Books for Change's mission is to raise £6,000 to get 20 high quality books about diversity for all the schools in the Calder Valley. Ours have been place in our library's diversity basket for all our children to share.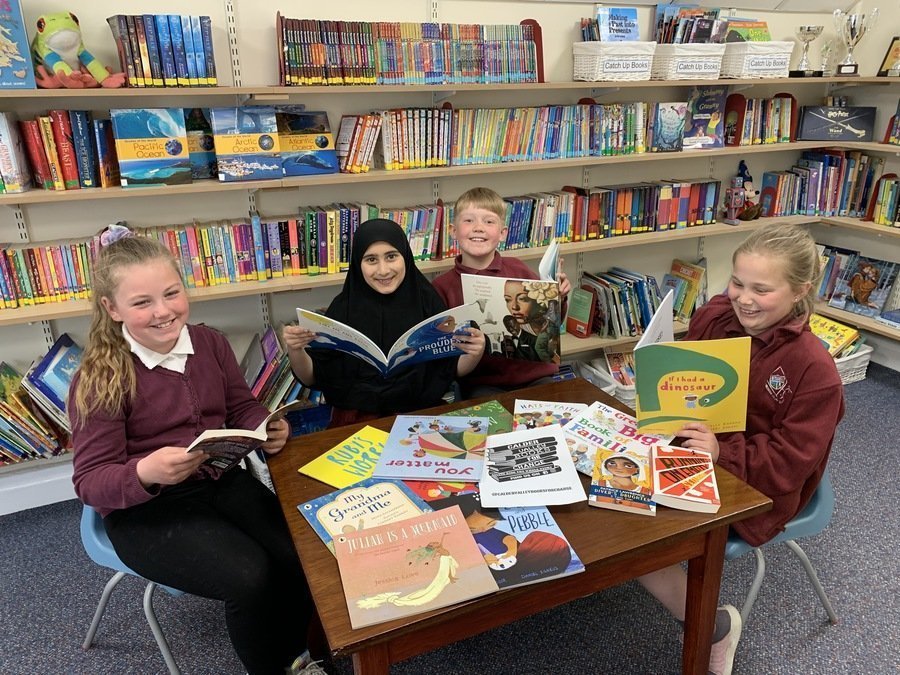 OUR FANTASTIC FARM DAY...
WE LOVED IT!
THANK YOU FARMER IAN.
Another year and another fantastic, delicious Christmas Dinner made by our wonderful kitchen staff - it was enjoyed by all the staff and children!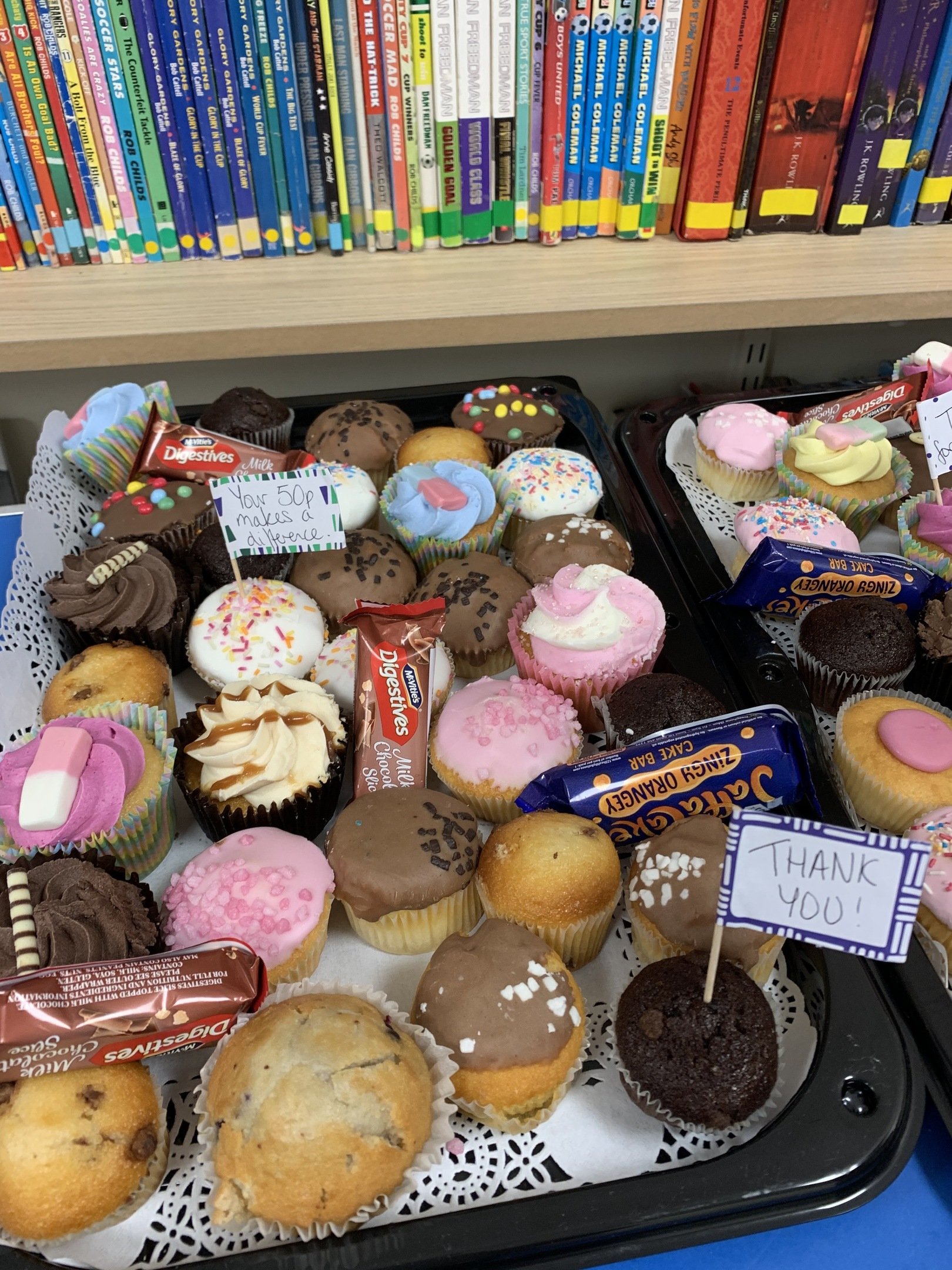 THANK YOU SO MUCH!
I was blown away by the generosity of our families this week we have been absolutely inundated with cakes for our MacMillan Cake Day - October 2020, so much so we have donated 200 individual cakes to Todmorden High School's Macmillan Coffee Morning (these will be sold to the Tod High students and it will all go to the same charity!).
We managed to raise an amazing £238.09!
Thank you so much for all your kind donations.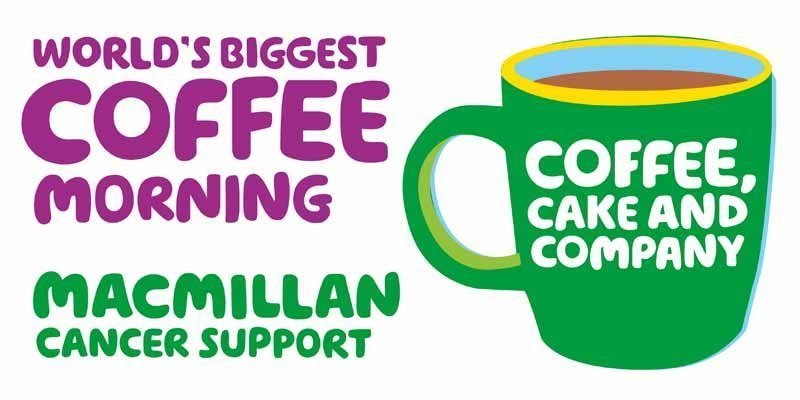 CHRISTINGLE
On the last day of term, we enjoyed all getting together for our Christingle Service where we thought about Jesus - The Light of the World.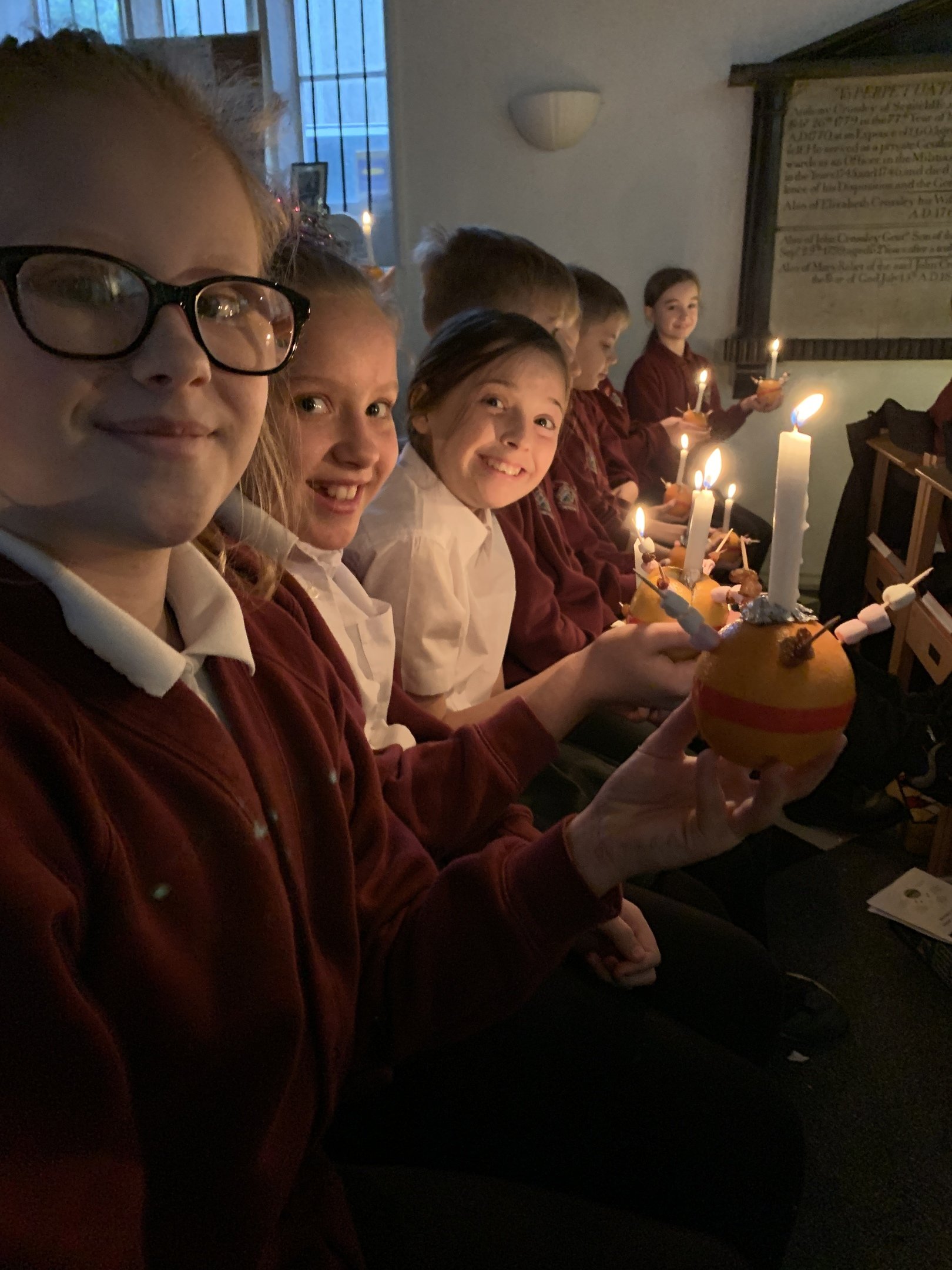 The Nativity Up North
Our Junior Show - Dec 2019
'A Little Bird Told Me'
Our Infant Nativity - Dec 2019
PORTRAIT EXHIBITION
Thank you to all the parents who came to our portrait exhibition. It was great to see so many parents admiring our wonderful artwork.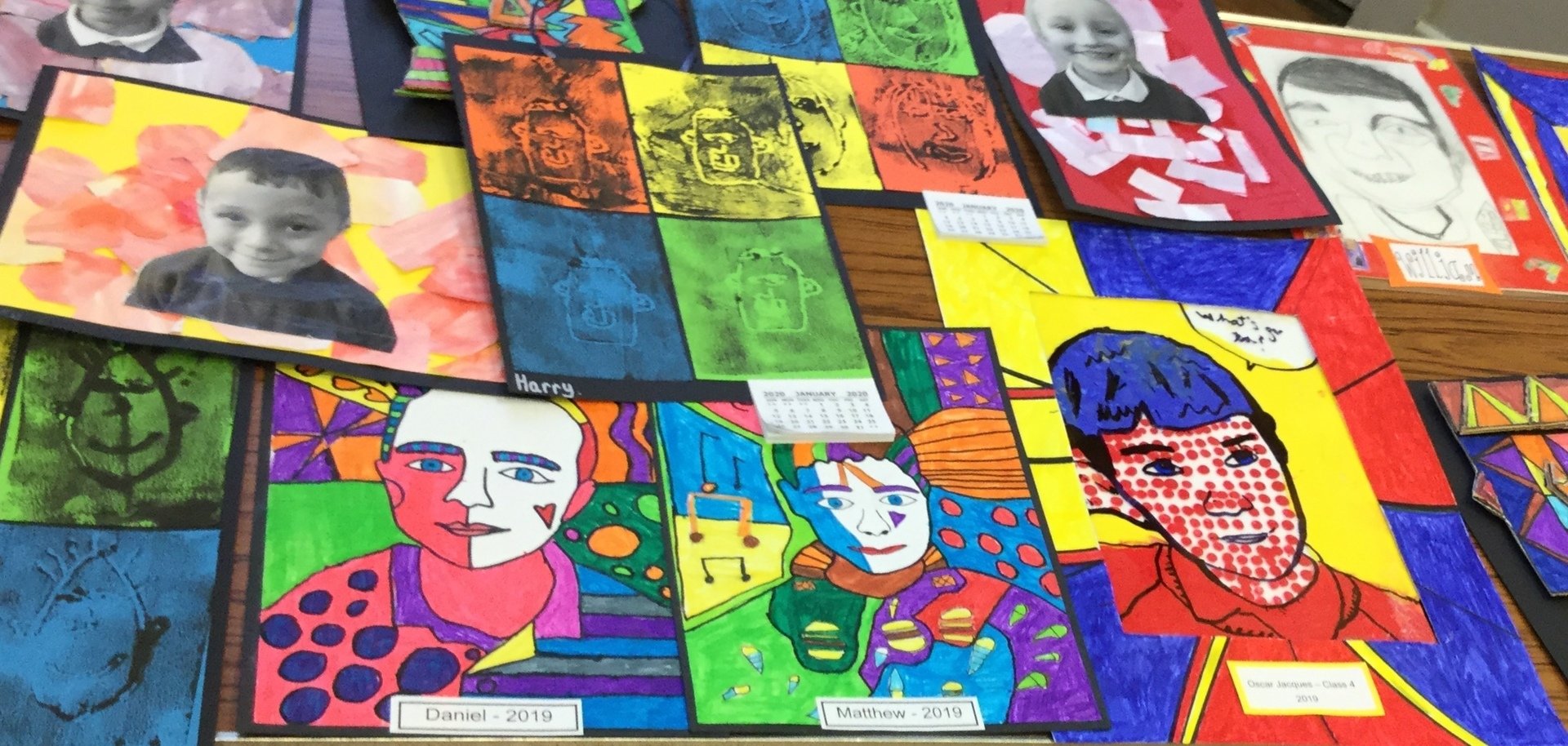 SPORTS KIT
A huge thank you to Martin Kipping (one of our parents), whose company Yorkshire Timber & Building Merchants, has sponsored and paid for our new sports kit.
Don't we look incredibly smart?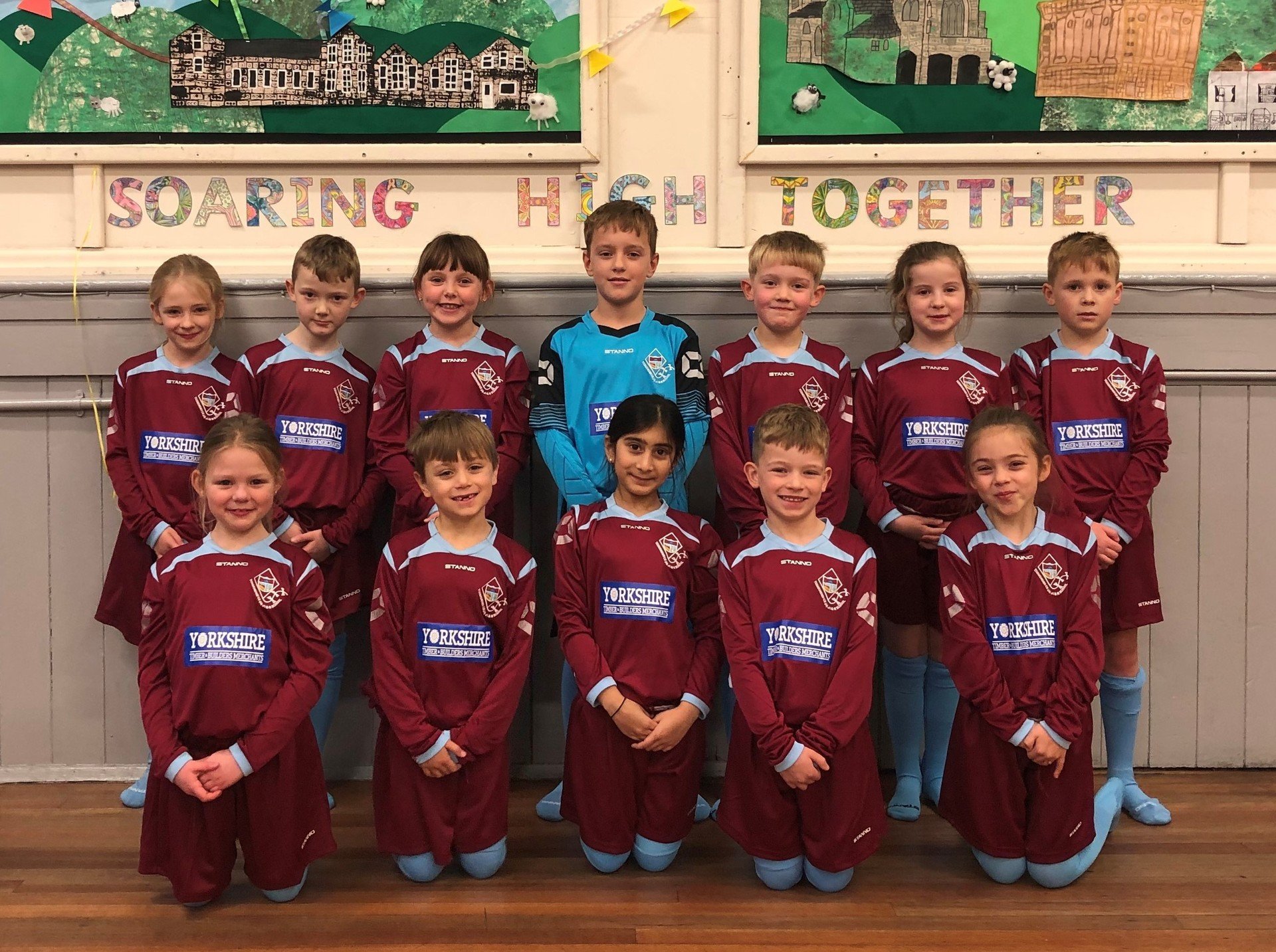 CHILDREN IN NEED
We all dressed at superheroes or our heroes and we raised over £300 for Children in Need.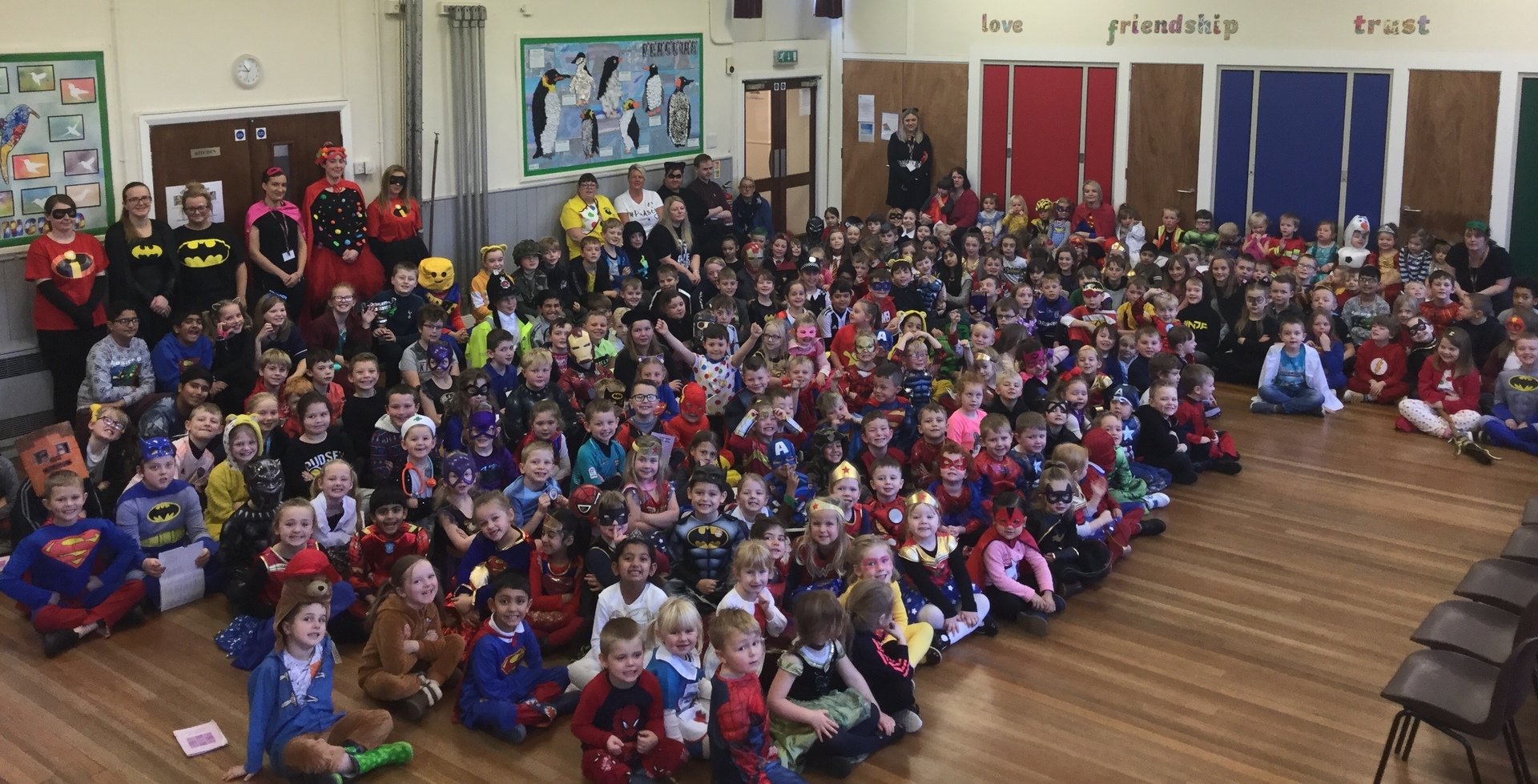 The Year 6 Mystery Trip - Where did they go? It's a mystery!
SPORTS DAY WINNERS - PENNINE
SPORTS WEEK RESULTS - Week beginning 23.6.19
Monday – Interhouse Golf/Kurling
1st Calder
2nd Pennine
3rd Stoodley
Tuesday – Interhouse Benchball/Dodgeball
1st Stoodley
2nd Pennine
3rd Calder
Wednesday – Interhouse Mini Olympics (Infants)
1st Calder
2nd Stoodley
3rd Pennine
Thursday – Interhouse Rounders
1st Pennine
2nd Calder
3rd Stoodley
Friday – Sports Day
1st Pennine
2nd Stoodley
3rd Calder
TODMORDEN CARNIVAL
We won 1st prize in the Todmorden Carnival for dressing as evacuees as part of their 'Horrible History' theme!
We came out in mass and all looked fabulous!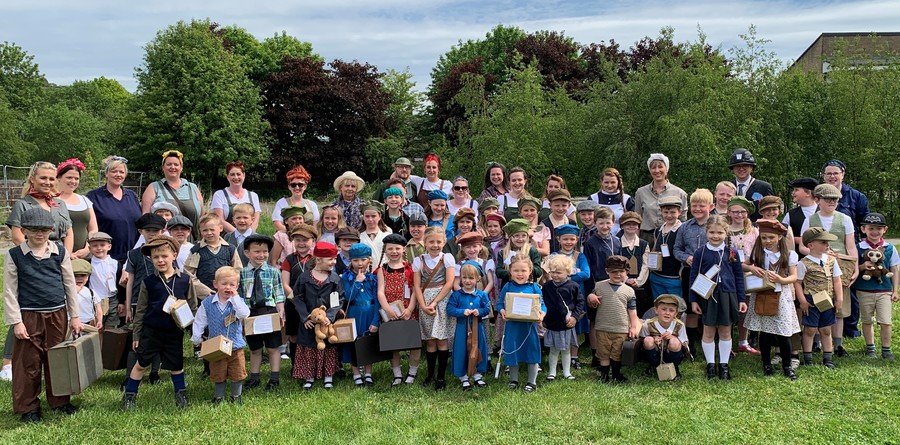 Helping others in Lent
During Lent, which runs from Ash Wednesday to Easter Sunday, we are reminded once again to ask, 'What can we do for to help others?'
Our children decided that our Lent charity this year would be Dementia UK. Many of our children, at Christmas, were involved in the 'Dementia Friendly Todmorden' event at St. Mary's and many also sang at our local care home, Asquith Hall. These events touched many children's hearts and they decided they would like to give more.
The children planned and ran class charity events all the way through Lent. These events included a chocolate and teddy tombola, a sponsored walk, bounce and climb, a loose change challenge, a bake sale and other events.
We raised an amazing £4,113.84 for Dementia UK!
Bunnies' Lent Collection - Bunnies took part in a sponsored bounce
Owls' Lent Collection - Owls had a Teddy Bear's Picnic
Reception's Lent Collection - Reception baked some delicious cakes and held a bake sale
Class 1's Lent Collection - Class 1 held Teddy bear tombola
Class 2's Lent Collection - Class 2 hiked to Stoodley Pike
Class 3's Lent Collection - Class 3 climbed the equivalent steps of Mount Everest
Class 4's Lent Collection - Class 4 held a Easter Raffle
Class 5's Lent Collection - Class 5 held a Chocolate tombola
Class 6's Lent Collection - Class 6 collected small change