Our Curriculum Intent
At Todmorden CE (A) J I & N School, our curriculum is underpinned by our core values of Honesty, Hope, Perseverance and Love.
These values are at the core of our daily life in school and link to our Vision Statement:-
Our vision is a future where we soar high, a Christian community delighting in learning and enjoyment for all. We encourage self-belief and bravery: developing the flair to be ourselves. Together, respecting and loving the world and all in it.
'To give you hope and a good future' (Jer 29:11)
The design of our curriculum has been revisited and whilst we continue to develop the appropriate subject specific knowledge, skills and understanding as set out in the National Curriculum, we aim to do this in ways that enable all our children to flourish, reach and exceed their potential academically, physically and artistically.
Through a broad, balanced curriculum full of meaningful real-life experiences, our children will revisit a sequence of skills and knowledge which will challenge, motivate and inspire them to become lifelong learners.
As pupils move through a structured series of enquiry based topics which encourage them to ask questions and direct their own learning. We aim to develop pupils who are aspirational British citizens, who value a diversity of social and cultural traditions, leaving our school family as young people who know how to make a positive contribution to their community and to wider society and have aspirations for life.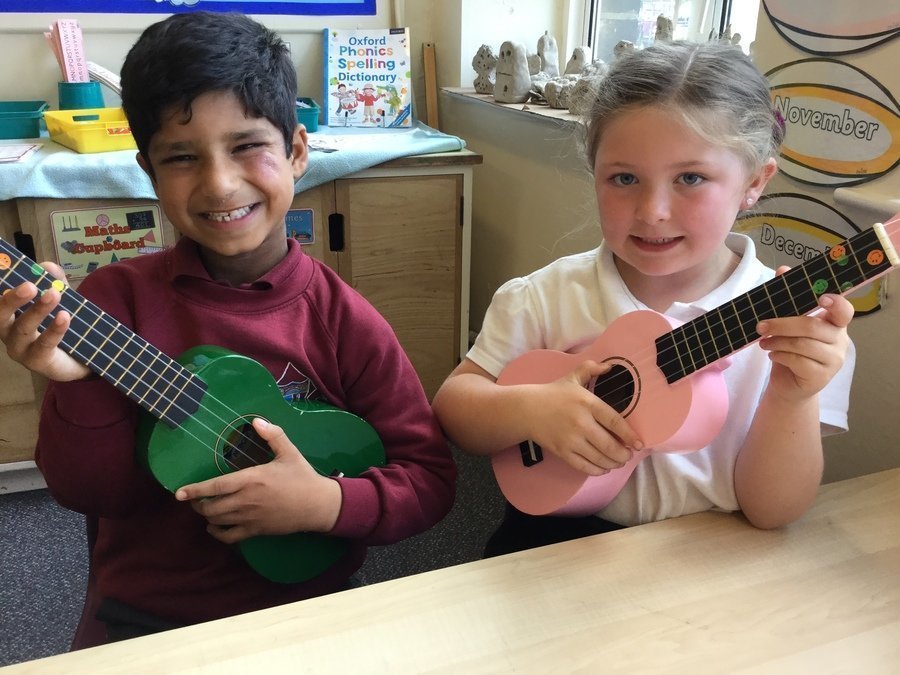 To meet the needs of our children we have developed our curriculum further so that:
Learning is as far as possible based on quality experiences, visits and visitors.

The arts are valued and celebrated.

Special days and weeks are shared with the children such as; Art & Culture Week, Safety Week, Book Week, Aspiration Week, Sports Week.

We display our children's work throughout the school and in classrooms so that our children have a sense of pride about their work and their school.

We have a full timetable for free after school clubs offering extensions to our curriculum in sport, technology, spiritual development, computing and the arts.

All children from Year 1 to 6 are given the opportunity to learn to play a musical instrument.

All children have access to an online reading club at home.

All children can take home a library book every week to engage them in reading.

Children regularly take part in charity events to foster British values.

Classes plan and lead their own collective worship each half term.

Any child can lead their own collective worship.

The children have a voice in the school through taking on roles in our Student Council, our Collective Worship Committee, becoming a house captain and through the Headteacher Tea Parties.

We have a well thought out transition plan which includes lessons planned and delivered by Todmorden High School from Year 4.