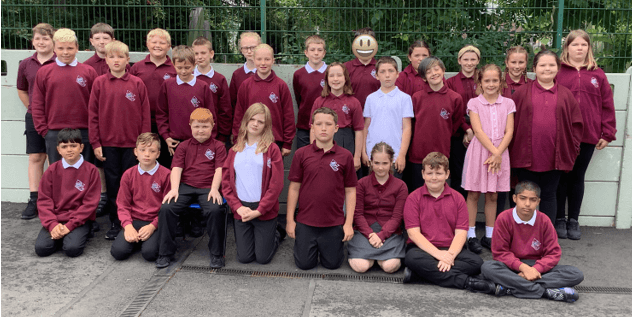 Year 6 picked the perfect day to visit the Singing Ringing Tree on the tops overlooking Burnley. The first thing we did, of course, was to have a picnic lunch on the hillside. We were serenaded by the eerie sounds the wind made as it passed over the hundreds of different length pipes as sun shone down on us.
We listened so the sounds and chose adjectives and phrases to use in a short piece of poetry, then we made a viewfinder to dray the 'tree' from different angles. We all had a nice time and set off back to school.
Science Week
Have you ever wondered how old the trees are in the woods? One way to tell is to cut the tree down and count the rings, but that seems a bit drastic to satisfy curiosity! In science week, under our theme of 'Growing' we decided to investigate…
We used mathematical formulae and measuring equipment (just a piece of string and a tape measure!) to work out that the oldest trees are likely to be around 200 years old! That's even older than most of the children's parents, and Mrs Leadbitter!
No trees were harmed in our investigation!
Things got a bit 'potty' in class 6!
As part of our topic, We Are Architects, we looked at the work of 3 famous designers and architects: Frank Lloyd Wright, Le Corbusier and Charles Rennie Mackintosh. After looking at some of their work and deciding what features made up their distinctive style, we designed our own pieces of pottery. There were some creative ideas, including never seen before clay cutlery!
We spent a lesson learning different clay techniques, including thumb pots, coil pots and slab pots, before making our final pieces that we are very pleased with.
This term has been a busy one for making and doing in year 6! In science we have made periscopes and pinhole cameras from very complicated plans – the class did amazingly well. The calls of, 'Wow!' and, 'That's awesome!' certainly made Mr Lewis feel like it had gone well! We also made some cute shadow puppets to investigate shadows!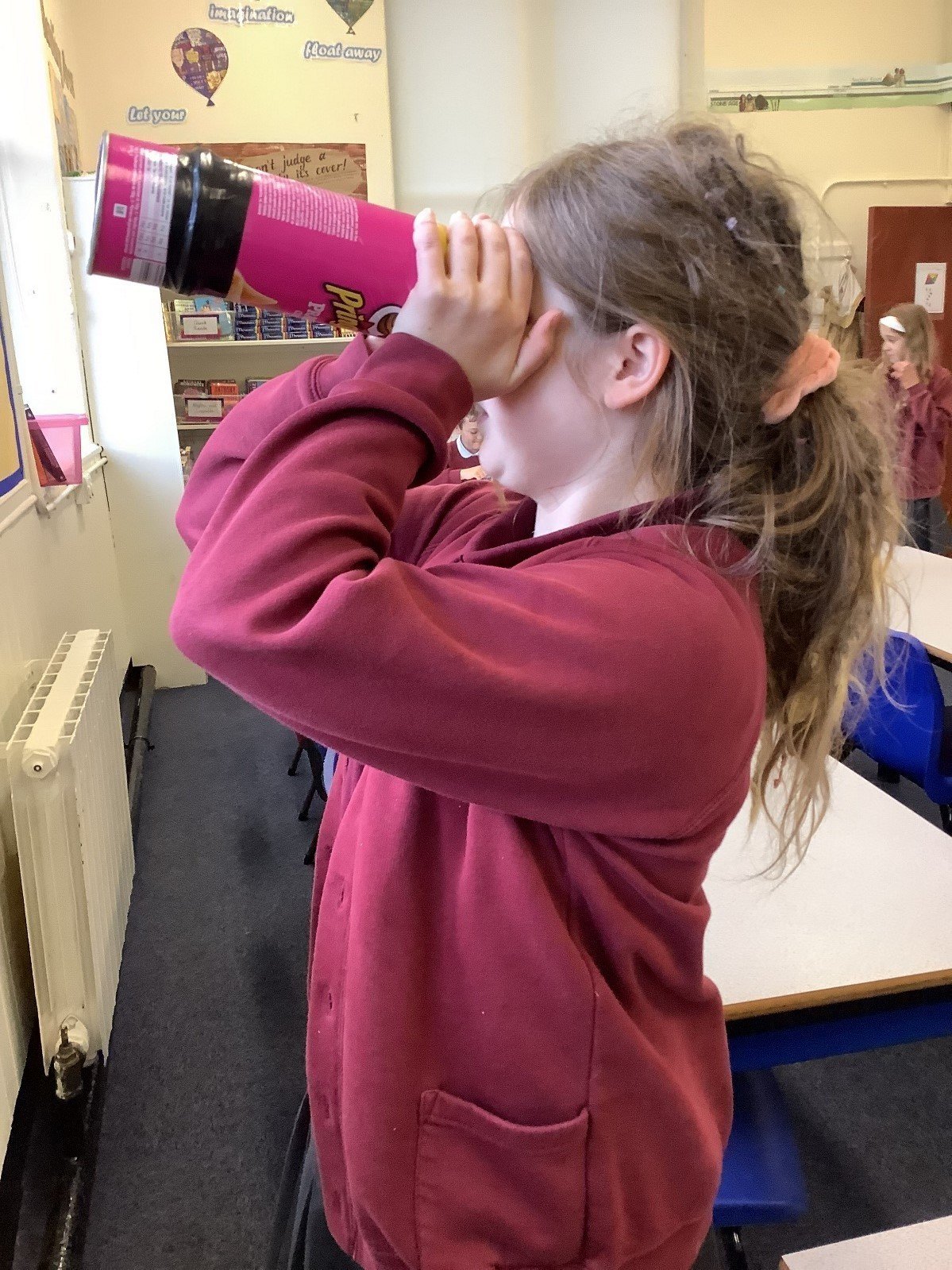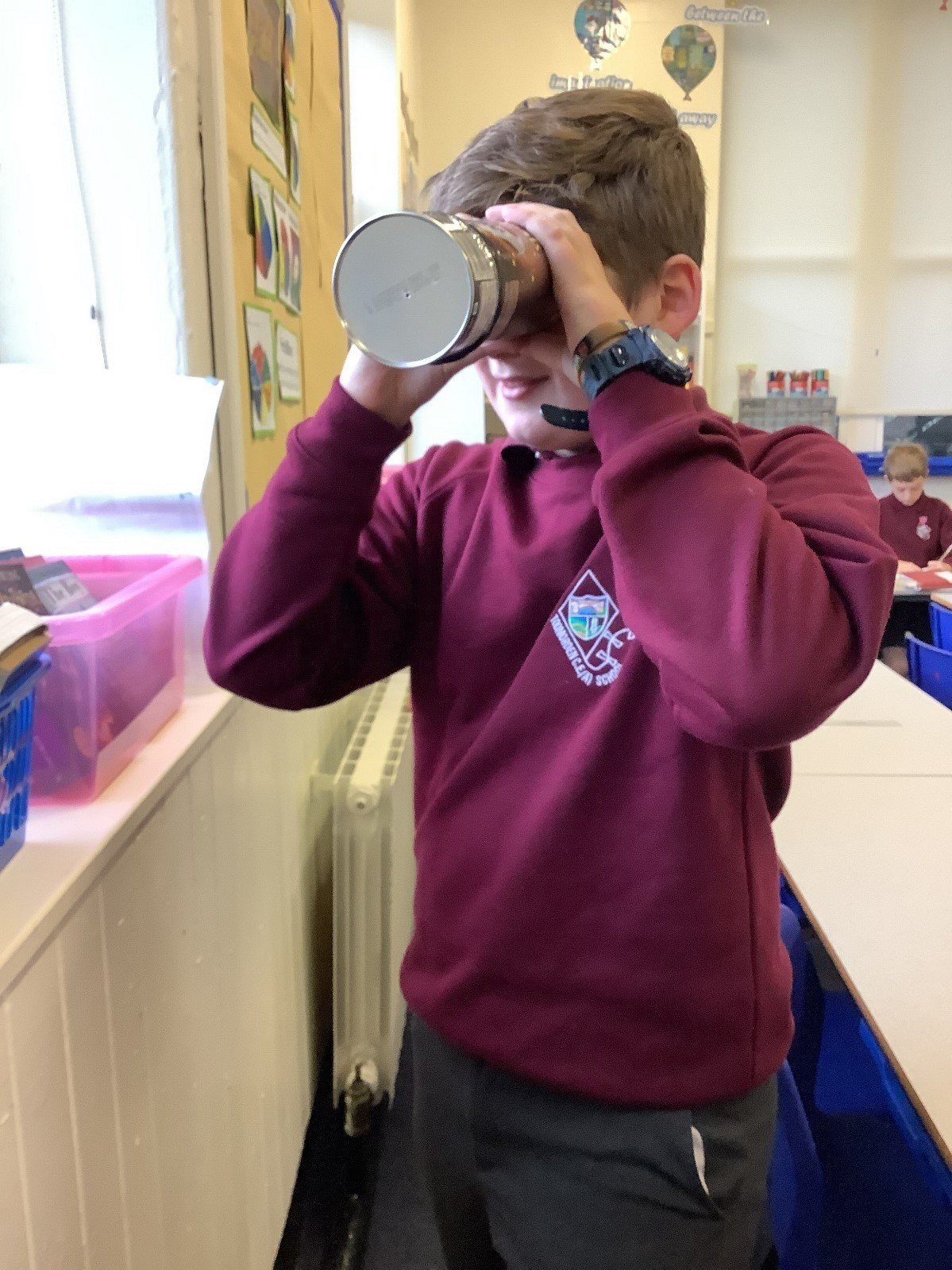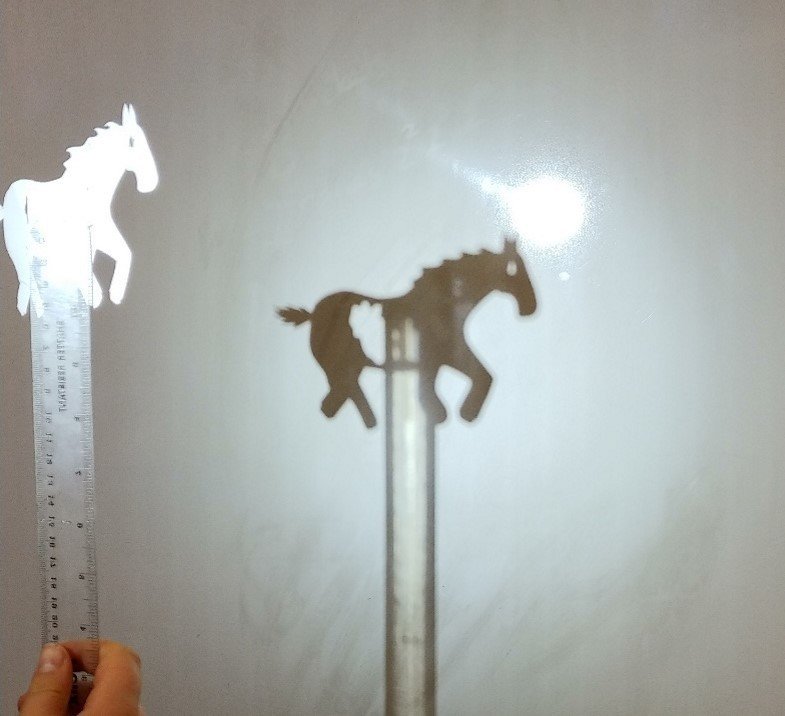 Next we'll be making juggling balls, so watch this space for photos and maybe a video of us juggling!
In History, we were archaeologists uncovering genuine Ancient Greek coins and some reproduction pottery, and we got dressed up in our Chitons too, including our brooches that we made with our own fair hands.